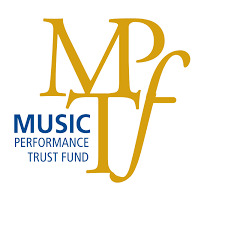 Thursday | 1st Jun, 2023
Posted by oma@omahamusic.com
Click the link above for this year's schedule!
Earlier this year, U.S Surgeon General Vivek H. Murthy, M.D., M.B.A. issued a report titled, Our Epidemic of Loneliness and Isolation: The U.S. Surgeon General's Advisory on the Healing Effects of Social Connection and Community. Key takeaways from this report are: Humans are wired for social connection, but we've become more isolated over time. That social connection significantly improves health and well being of all individuals and is also vital to community health and success.
Dr. Murtha calculated that the toll loneliness and isolation takes on our bodies is the equivalent of smoking 15 cigarettes a day. He also said that, together, we can advance social connection and improve our nation's public health.
The members of the Omaha Musicians' Association are prepared to do our part in working with the Surgeon General at helping to eradicate this plague by bringing people together with the power of our music. Live music is a cure!
You already know what live music does when you attend concerts like the Music in the Parks. There's an energy in the air. You're sharing the moment, creating memories, and oftentimes making new friends as you enjoy the music.
Join us in our quest to literally save lives. We all know someone who is socially isolated. A senior citizen, a younger person who's life is spent staring at a computer screen, a widower, someone financially unable to afford a ticketed concert.
How can you help? Invite someone that you believe is lonely or isolated to a FREE Music in the Park concert. Or better yet, bring them with you. Together, we can make a real difference in someone's life with live music!
The great music you will hear at these concerts is brought to you by a dedicated group of diverse organizations including local Parks & Recreation Departments, Chambers of Commerce, Arts Councils and Merchant Associations.
We wish to thank them all for their continued support. Thank you to the Recording Industries Music Performance Fund who co-sponsor all the performances and for almost 60 years has been the largest sponsor of live music in the world. A special thanks to our friends at Septemberfest and the Omaha Musicians' Association, Local 70-558 of the American Federation of Musicians celebrating 120 years of bringing the best in professional, live music to the Greater Metropolitan area and omahamusic.com for administering the concerts. For more information call Dan Cerveny at 402-553-5818 or oma@omahamusic.com