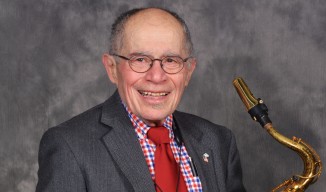 Musical Style(s): Jazz - Standards, Klezmer,
For Booking info contact Tuffy Epstein at 402-689-2746

.(JavaScript must be enabled to view this email address)
Tuffy's group started as a jazz group more than twenty years ago.
It consists of three to six pieces depending on the needs of the customer. Three pieces would be keyboards, drums, and woodwinds. Four pieces would consist of the first three plus trumpet. Five pieces would add bass, and six pieces would add a vocalist.
The group has played night clubs, weddings, bar mitzvah parties, and concerts in Omaha, Lincoln, and Sioux City. The group has recently morphed into a Klezemer group, and is the only one of its kind from Chicago to Denver, while still keeping the ability to fulfill jazz and other venues.